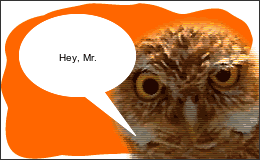 Welcome to our class wiki. There are lots of things to do on this page and links to even more exciting things. Try some of the links below or look at the side bar to help you find your way around. Have fun and learn!

Here is a video about Wikis that explains what a wiki is

and how it works! This would be a great place to start.
Then, go to this page to learn about
wiki etiquette
or how to play nice with the other children. After you have read that page, review the
wiki rules
for this site. Then go to your page and start posting! If you are not sure how to do something, Click the
How to page
for short videos on different tasks.
Click here

to see who is visiting our website or go to the sidebar from any page and click on the cluster map
So far, we have had visitors from

United States,

United

Kingdom,

Canada,

Australia,

Germany,

India,

Phillippines,

Mexico,

Italy,

Netherlands,

France,

New Zealand,

Spain,

Hungary,

Japan,

Indonesia,

Pakistan,

Thailand,

Brazil,

Argentina,

Venezuela,
Croatia,
Trinidad and Tobago,

Republic of Korea,

Poland,

Norway,

Turkey,

Switzerland,

Slovenia,

Romania,

Greece,

South Africa,

Belgium,

Denmark,

Finland,

Malaysia,

Colombia,

Austria,

Sweden,

Slovakia,

Peru,

Chile,
Russia,

Hong Kong,

Israel,

Dominican Republic,

Puerto Rico,

Guatemala,

Ireland,

Maldives,

Jersey,

Latvia,

Egypt,

Cambodia,

Grenada,

Panama,

Sri Lanka,

Ecuador,

Singapore,

Myanmar,

Bangladesh,

Macedonia,

Montenegro,

Azerbaijan,

Iran,
United Arab Emirates,

Qatar,

Bosnia and Herzegovina,Taiwan,Czech Republic,Serbia,Portugal,El Salvador,Macau,

Malta,

Bulgaria,

Georgia,

Palestinian Territory,Mauritius,

Honduras,

Cyprus,

Aruba,

Ukraine,

Kenya,

Belize,

Bolivia,

Netherlands Antillles,

Albania,

Lithuania,Jamaica,

Honduras,

Virgin Islands,

Kuwait,

Sudan,

Isle of Man,

Tunisia,

Bosnia and Herzegovina,

Albania,

Uruguay,

Oman,

Lebanon,

Saudi Arabia,

Brunei,

Northern Marianna Islands,

Georgia,Kazakhstan,Libya,

Bahrain,

Algeria,Palestinian Territory,Armenia,

Cayman Islands,

Iceland,

Luxembourg,Moldova,

Guernsey,

Mongolia,Guam,Costa Rica,

Yemen,
China,Bahamas,Estonia,Nepal,Syria,Nicaragua,Togo,

St. Kitts and Nevis,

Ethiopa,

Nigeria,Antigua and Barbuda,Senegal,Guyana,Morocco,Barbados,Mozambique,

Europe,

Iraq,

Faroe islands,Reunion,Belarus,

Namibia,

Gibraltar,Papua New Guinea,

Ghana,

Tanzania,

Bhutan,

Andorra,

Tajikistan,

Rwanda,

Greenland,

Sudan,

Jordan,

Belarus,
Hey World Travelers! Check out our Time Zone page! Now we know what time it is Everywhere! Check out our Internet Stopwatch
Featured Webquest of the week

find a partner for this one!
Featured

Website

of the week

Check out the toolbox on this site and ask Mr. Parker for

our username and password!

Click below to play today's featured Brainpop video!
Interested in learning about our teaching standards? Go to our gadget page and click the Common Core App in the right side of the page.
New!

New!

New!

Check out our New Visitor's Log!

Click here
Have you read a good book lately? Go to our

book review

page, or try our new

book trailer

page.
Want to find out what we learned today? Click here and go to our weekly scribe's log.
These are our student blogpages. Check out what the students are writing about!
K-W-L is a great way to activate prior learning. In our class we love using them, Click here to check them out!
Try these pages to see lots of useful gadgets and gizmos that relate to our learning
Here is our discussion forum, Check the assignments page for homework!
Ask Janice, Reknowned Author Janice VanCleave answers your science questions.

If you have questions about this workspace, click here to email the teacher